This remote has been discontinued by the manufacturers.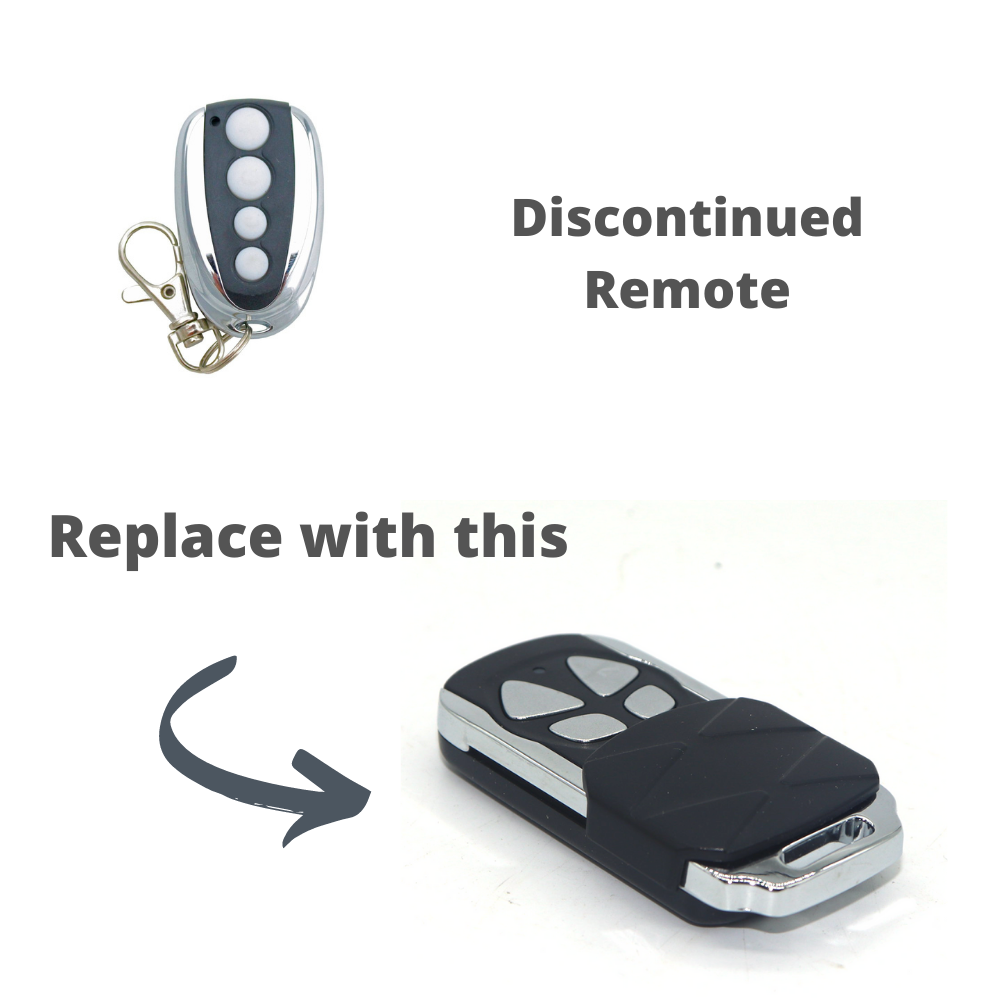 Retro Remotes recommends the CODE EZY PEARL – Aftermarket remote compatible with the ET Doors and Napoleon Doors White Button remote.
---
Features:
1 x Genuine Remote
2 Years Manufacturers Warranty*
Free Standard Shipping Australia-Wide*
Includes:
1 x Brand New Remote
1 x Battery
1 x Keyring Attachment
Coding Instructions
Compatibility List:
Mainly sold in Australia by Napoleon Doors, this remote comes in a heavy chromed steel case & is very rugged, its 4 buttons line up make for ease of use & the whole remote fits nicely on a Key-Ring.