ATA PTX5 V2 TRI-CODE REMOTE FEATURES:
Genuine original equipment remote
Free standard delivery Australia-Wide*
2 Year Manufacturer warranty*
Each replacement remote comes with:
Brand New Remote
1 x Battery
Coding Instructions
This remote is compatible with the ATA TrioCode Series of Remotes: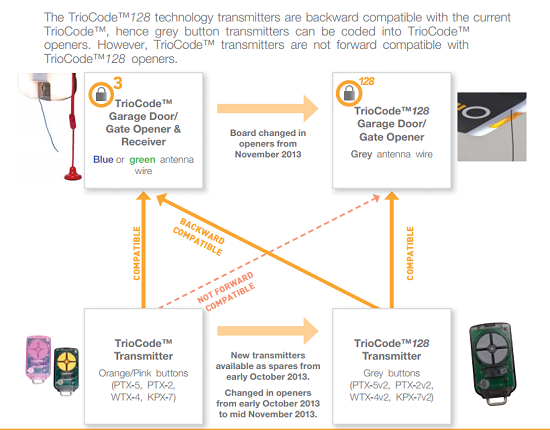 This remote replaces the hugely popular ATA PTX5v1. Featuring 4 grey buttons in circular design in a smoky grey see-through case. A metal key-ring connection makes attachment easy and the rounded edges gives the remote a great feel.
Working on three frequencies one either side of 433.92MHz with ATAs own rolling code algorithm, this remote is great value.